posted Jan 2019 to State Webmaster's:
The new state templates version 3 are finished and ready for consumption, thanks to Access Idaho! … All agencies are expected to move to the new state templates by 1/22/2021.
If you believe your site should not use the official state templates you will need to go through the exemption process.
---
FYI: You can tell if a site is using the new state templates by looking at the footer of the site and they show the last time the page was updated, very cool.
Layout & Required Elements
Required Elements on All Pages:
The "Idaho Official Government Website" text
The Idaho Logo
The shape of the United States of America with Idaho highlighted in a different color to stand out
The following links MUST be in the footer (bottom of website) — these are pre-built into the v3 WordPress template files already:
WordPress Templates
The version 3 templates have many new and exciting built-in dynamic elements that will allow your website to grow and be much more user friendly.
Please contact ITS or Access Idaho with any help you might need to utilize the WordPress theme.
v3 Classic Template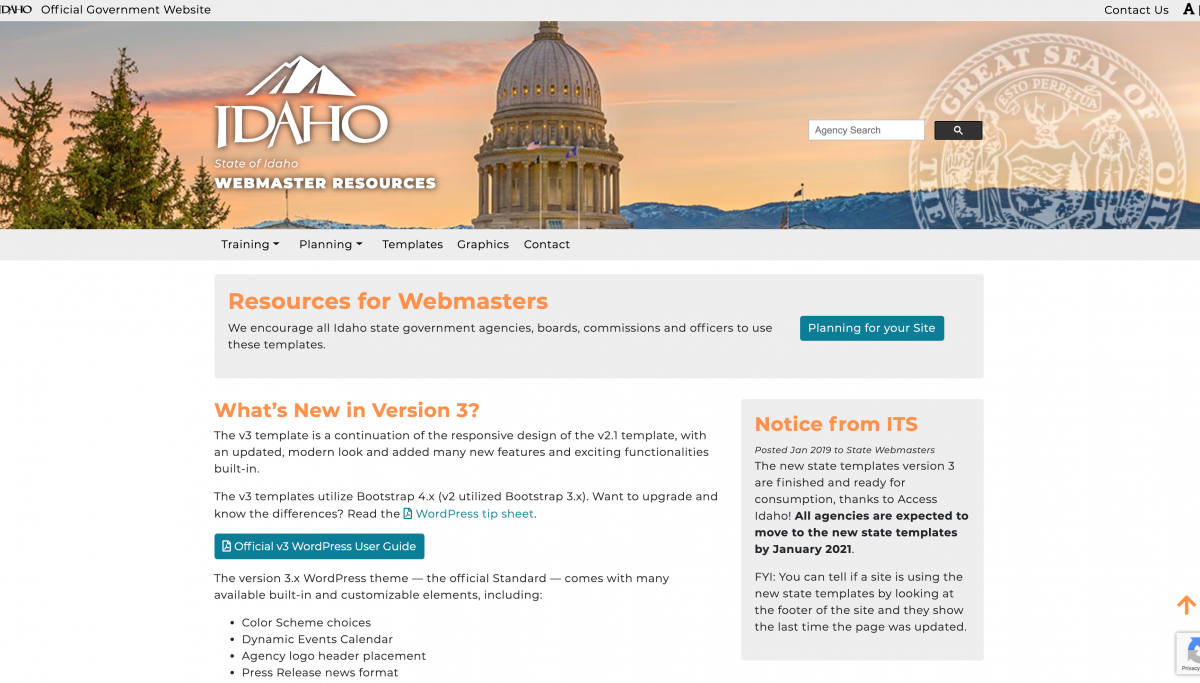 Upload a custom header image that will be on all pages
Optional: Add your agency's logo in the header to the right of the Idaho logo
Contact Us for more information about the v3.5 Classic WordPress Theme
v3 Alternate Template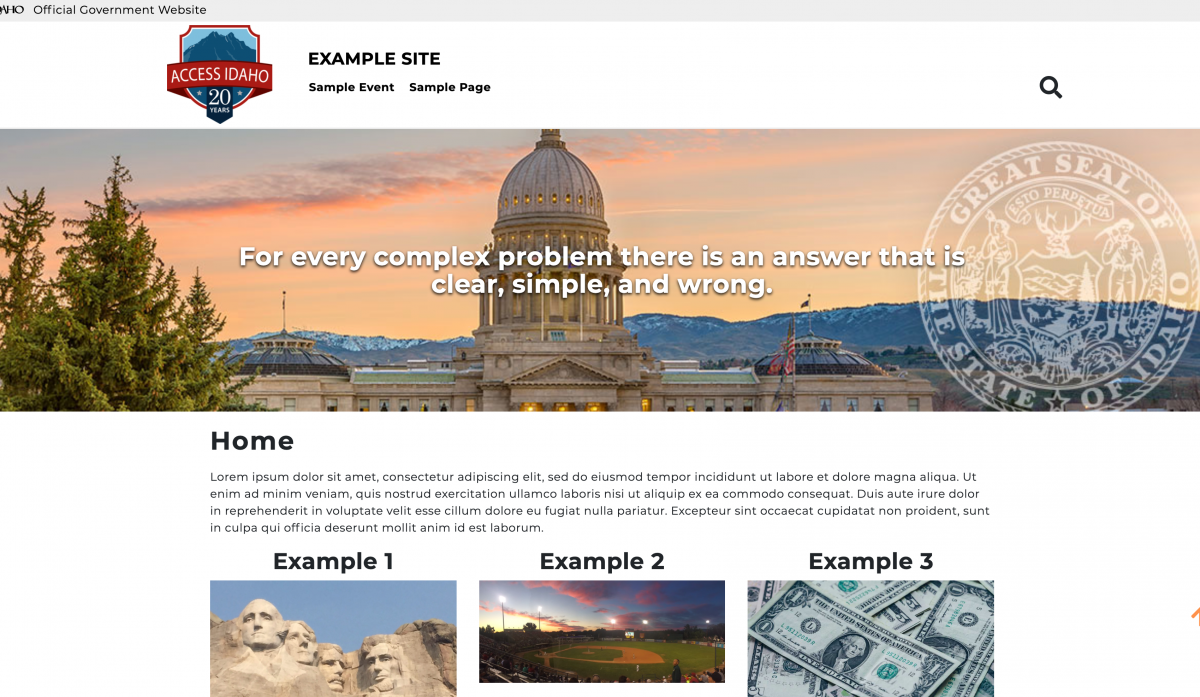 Your agency's logo is placed at the top next to the menu
Choice of a hero image on the homepage or slider
Collapsable search included in header
Contact us for more information about the v3.5 Alternate WordPress Theme
DIY Templates
The v3 of the DIY Template is the the basic/static responsive files of the State template for usage with your agency's own CMS or other content system. (It doesn't have all the dynamic features that the WordPress version does. Also, you will need to keep the base code scripts up-to-date manually for security purposes.)
In these downloads:
Top navigation templates – home, one column, two column, three column
Side navigation templates – home, one column, two column, three column
All necessary graphics, CSS, and JavaScript